Your Delightful Source For Pretty Dollies, Girly Glitters & Graphics!

Home

TOU

About Us

Dolls & Graphics

Siggy Makers

Link Us

Show Us ♥

Worthy Clicks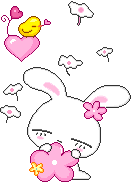 My name is Karla but online I am usually known as "Silent Eyez". I live in Southern California and I am 40 years old. I was born on Halloween and love being a "Halloween Child".

I am an aspiring vegan, which is something I decided to become in early 2014. I love elephants, owls, dogs (esp. APBTs), fishes, pandas, penguins, horses, rhinos ... I love all animals! *hee hee*

I have a collection of elephants and owls (trinkets, jewelry, figurines etc...). I also have Spongebob Squarepants items and X-men comics.

My favorite colors are aqua, teal and turquoise. But I love "all the colors of the rainbow, in between, and beyond ™ - me"

My favorite foods were cheeseburger, pizza, lasagna ... but I can't handle dairy anymore *boo* (vegan cheese just isn't the same *bleh*) I can handle cake though! *hee hee*

My favorite drinks are tropical/fruit punch Kool-Aid, fruit punch Gatorade, ginger ale, 7 Up, raspberry iced tea, peach iced tea, Moscato! I do enjoy me some fruity adult drinks *wink*

Some of my favorite movies are My Neighbor Totoro, Princess Mononoke, Silent Hill, Carrie, Master Killer (I love me some classic kung fu movies!), Rocky and New York, New York (Liza Minelli & Robert DeNiro).

I don't watch much TV these days but when I do, it is usually reruns of The Nanny, Seinfeld, Criminal Minds ... I don't like any type of "reality" shows" (omg, they annoy me so much!). I also love watching cartoons and enjoy J and K dramas (japanese and korean) too.

~* Websites I Own/Manage *~



♥ SD ♥ (Silent Devotion) - dollies & graphics for your personal and website needs!

-:- STnet -:- (Silentears) - glitter graphics & more!

SDF (Silent Devotion Forum) - *inactive* friends, fun, requests & more!

D*W*U (Dollie Websites United) - a dollie websites fanlisting


back . home . forward



The Princess Chateau © 2008 & beyond

All content on this website may not be used without proper credit and should not be redistributed.