Your Delightful Source For Pretty Dollies, Girly Glitters & Graphics!

Home

TOU

About Us

Dolls & Graphics

Siggy Makers

Link Us

Show Us ♥

Worthy Clicks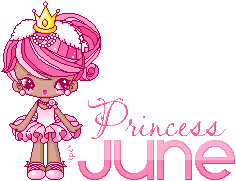 My name is June Marie! I'm very partial to tea, reading, gardening, going to museums, and decorating.

My favorite season is Spring. I love the rain, the blooming flowers and the fresh weather.

Movies: Emma, Sense and Sensibility, Pride and Prejudice, Lovers Prayer and others. I'm mostly fond of Romantic movies.



Favorite Authors: Jane Austen and Jane Feather.

I also enjoy wearing skirts and dresses, I'm not a fan of make up when I wear make up it's very little and tasteful. I'm also partial to perfume and roses.




I'm a fond believer in propriety and manners, although I can conform in any crowd. I also believe that everyone has their own opinion. I do not like being in the company of those who do not accept other peoples opinions.



back . home . forward



The Princess Chateau © 2008 & beyond

All content on this website may not be used without proper credit and should not be redistributed.