Your Delightful Source For Pretty Dollies, Girly Glitters & Graphics!

Home

TOU

About Us

Affies

Dolls & Graphics

Siggy Makers

Links Out

Link Us

Show Us ♥
Christmas/Winter Doll Sig Tags
Please do not redistribute our content or alter in any way. Save to your own computer. Candybar dolls were assembled at Elouai. Snowflake fill by Sugary Sweet.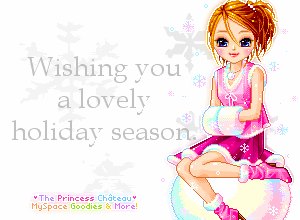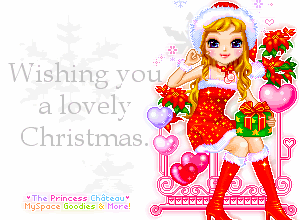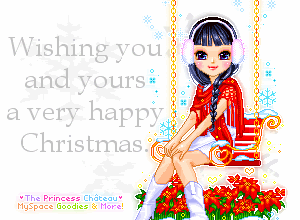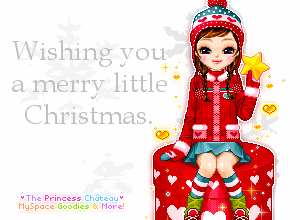 << back . Top . forward >>





The Princess Chateau © 2008 & beyond

All content on this website may not be used without proper credit and should not be redistributed. View Disclaimer.